Snow and cold have been all anyone is talking about this week. Today is our first day of sunshine after days of Lake Effect snow. The roads are extremely slippery as the salt that is put on the roads does not work in these extreme cold temperatures.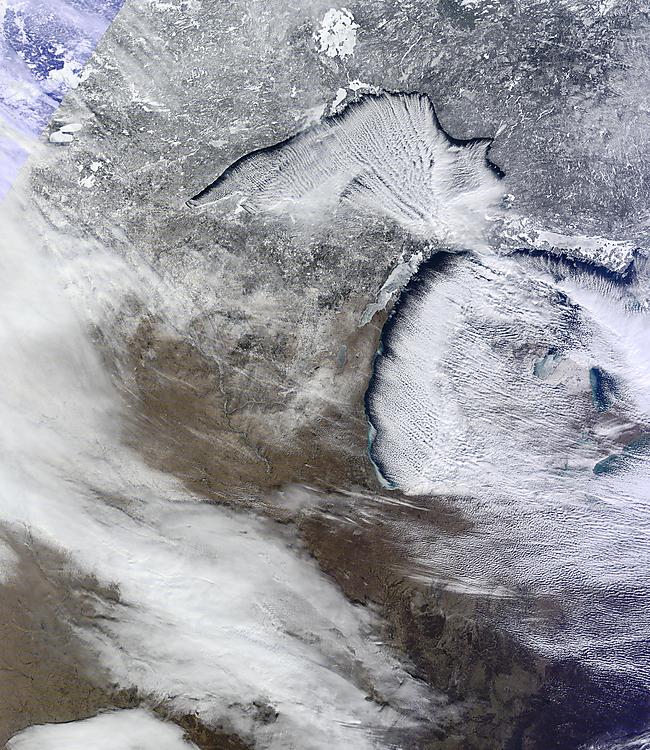 Satellite photo of the states of Michigan and Wisconsin. The band of snow on the Western- side of the Mitten is Lake Effect snow which has been steady for the last four days. There been many, many multi-car crashed out on the highways. I don't have to go out so I stay off the roads. Being in the cottage the last few days has been like living in the middle a full milk bottle. All you see out the windows is white.

https://www.facebook.com/photo.php?v=2754278353493
This video from Facebook shows the pier and the State Park in Grand Haven. The ice balls in the river are really neat.
Sunrise reflected on the Western sky over the Lake this morning.